Hundreds of People enter in Poultry Business and many of them become successful and many of them get destroyed because of many mistakes.Huge number of people get destroyed because of non relevant Land's purchase for poultry farm's land.  Below mentioned tips and suggestions are the main points , which can save yourself from  huge loses in poultry farming during land purchase for poultry farming.So don't miss any tips before land purchase For Poultry's farm.
Tip 1 –Poultry Farmers who purchased costly land always felt guilty for purchasing costly land. So Always Remember cheap/Economical land must be purchased/ planned for Poultry farms. Because your main objective must not be to purchase fertilized land. Your motive is to run a poultry farm for profit, not to grow crops.
Note- Try to make balance, don't purchase so cheap land in such a remote area where Transportation costs & daily up down time make your life hell.
Tip-2– Land near villages is always better than Cities'land for poultry farms and must be away from the population.
Many times Poultry farms produce smell and also can cause excess issues of flies. Huge gases Like Ammonia make it very tough to tolerate for the common person. As the population has the right to complain of excess smell produced in poultry farms to concern authority.Resulting Huge Complaints from Civilians, and some times poultry farmers were forced by the Government to shut down their poultry farm because of huge complaints by the population/civilians because of the flies Issue & huge smell.
(Motive of building poultry farms becomes Zero, if you find yourself trapped in legal issues.)
Another reason for constructing poultry farms near villages or remote areas is, you can get economical manpower than cities.
Tip-3 – Vehicle's voice and horn of vehicles disturb birds and are not good.Never Purchase land on main Road as too much noise of Vehicles' will disturb your birds & Bird will not be comfortable & Output from your poultry business will be less.
Tip-4– Economical Land doesn't mean the supply of Poultry feed, chicks & your easy availability at your Poultry farm in rainy or winter season become tough .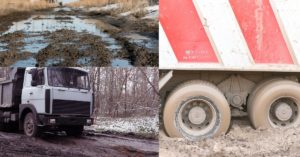 The road/way  towards your poultry farm should be reachable easily in every season.
Poultry Birds can't afford a single day without feed & proper management.
Be sure the transportation of Poultry Feed & must be done easily. Remember if you are not able to receive poultry feed timely, birds either broilers or egg laying birds can't tolerate hunger even for a day & huge Mortality may be done.
During the time of selling your Poultry birds if Your Poultry's birds are stuck in the way because of worst transportation (Road), It can be a great disaster for you.
So remember Road/Way to poultry farm must be transport friendly for the all types of vehicles.
Tip 5– Poultry Farmers having their own Poultry farm remain in more profit instead of rental Poultry Farms. Because of the mentality of Poultry Farmers who run poultry farms on rental basis ignore the market scenario and always remain in hurry in replacing chicks even after costly chicks and costly feed. This Cost of production increases resulting in huge loss, if the Broiler market is not so good.
Tip 6 – Ensure the water quality & Water must be easily available every time.It costs only a few money. Always Check TDS & PH of water where you are planning to set up Poultry Farm. TDS More Than 3000 not considered good for Poultry's Birds.
Ph More than 7 is not good for Poultry Birds.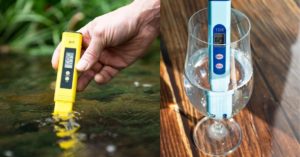 You can solve the above parameter but it costs extra. Because you have to setup R.O./Filter to adjust T.D.S. and have to add acidifies to balance PH.
These are minor issues and can be ignored.
Tip 7- Setting up a poultry farm needs sufficient funding. Don't think you are just going to spend money only on poultry farm. You have to buy a lot of equipment such as feeders, drinkers, lighting system, heaters / brooders, and many more. Most importantly Poultry Feed and Chicks.
70-80 % of expenses is Feed Cost.
Moreover, you require funds also to pay salaries of your staff/laborers. So, analyse your financial requirements. Then, apply for a bank loan or try some other sources of financing your farming business.
Note- Start with small capacity, after few experience, move for big capacity.
Important -Never Believe on Any one, if someone promises you to support financially. If they go back on his commitment for any reason, your plan is destroyed. There are many cases like this ,only land being purchased and having no use because of lack of proper funding and reason for land purchase have no value.
Tip 8 –Should select elevated land for construction of poultry sheds and also hard rock land is more suitable.
Avoid locating poultry farm in a swampy area or bottom of the valley
Tip 9- Choose the Location which supports Construction of Poultry sheds in such a way that the long axis end walls face East-West direction. ( For Tropical area North to South )
Tip -10 Never construct poultry farm in the area, which is known for high power wind & mostly rainy season.
Tip 11– If you can use Waste litter of poultry birds of your own poultry farm for agriculture purposes that is better. If you are constructing Poultry Farm near Agriculture land, That Can increase your profit.
Tip 12-Finally apply for the General Formalities to Collect N.O.C. from the Concern department. If you are getting help from any agent for N.O.C., Always cross check the documents from your end very seriously. Many cases are there, in which the Agent provides you the N.O.C. of department, which has almost no value and in future you can be in trouble. So be careful in this regard.
Tip 13 -Always Try to take a loan from the bank.( Even a small amount you must try). Because, when you take a loan from the bank, the bank cross checks all papers very carefully. So you can save yourself from fake documents or papers.
I hope, i covered all the important points from my 20 Plus years' experience. By this you can save yourself from any big problems in future before purchase of land for Poultry farm. Thank You Very much.